Description
1000 Hindi MCQ for RO ARO Exam download pdf:
UPPSC RO ARO 1000 Hindi MCQ, most important questions and sample Questions are very helpful in preparing better for the exam. Practicing more HINDI Questions help aspirants to understand the exam syllabus and important topics of RO ARO Exam.
Features and Benefits:
(1) RO ARO Exam oriented Questions are given in the pdf.
(2) Prepared and designed by experts.
(3) This 1000 MCQ pdf can help you to score 50+ Questions in RO ARO Exam and other exams.
(4) To get additional 500+ MCQ pdf contacts us on our WhatsApp 
Cover page: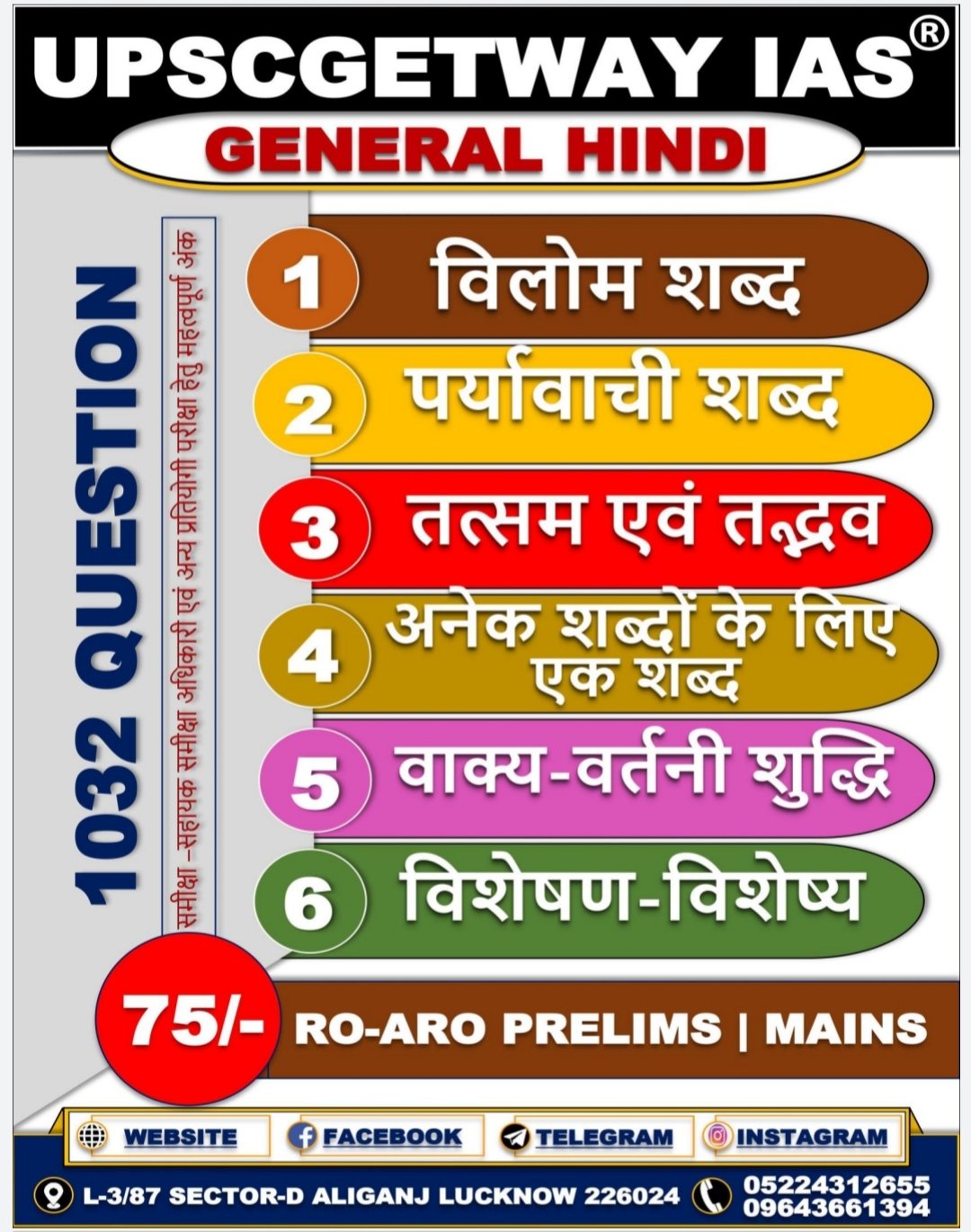 Most Important 1000 HINDI MCQ for RO ARO Exams (Sample)
Sample Questions of 1000 HINDI MCQ for RO ARO Exams given below.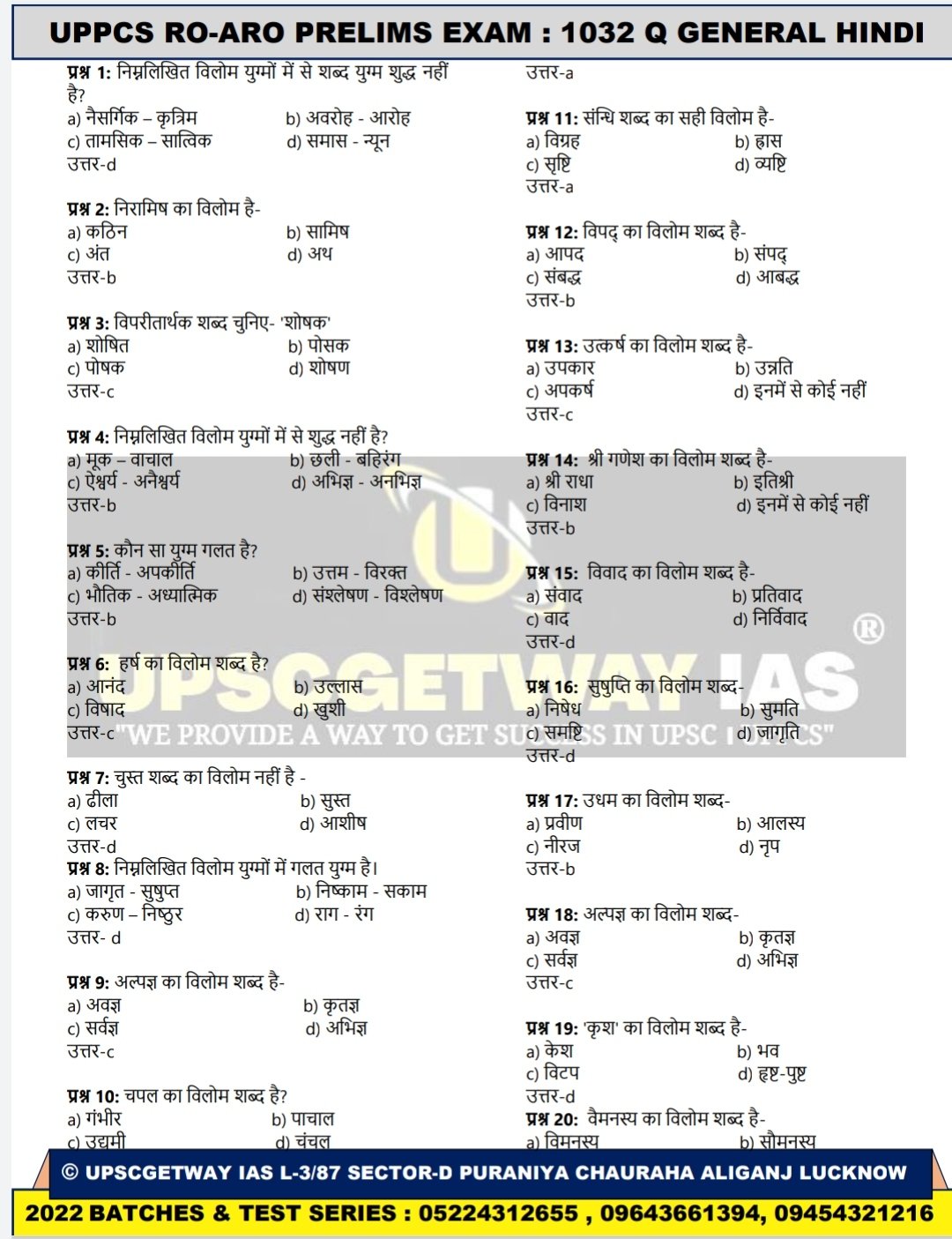 Important Links: